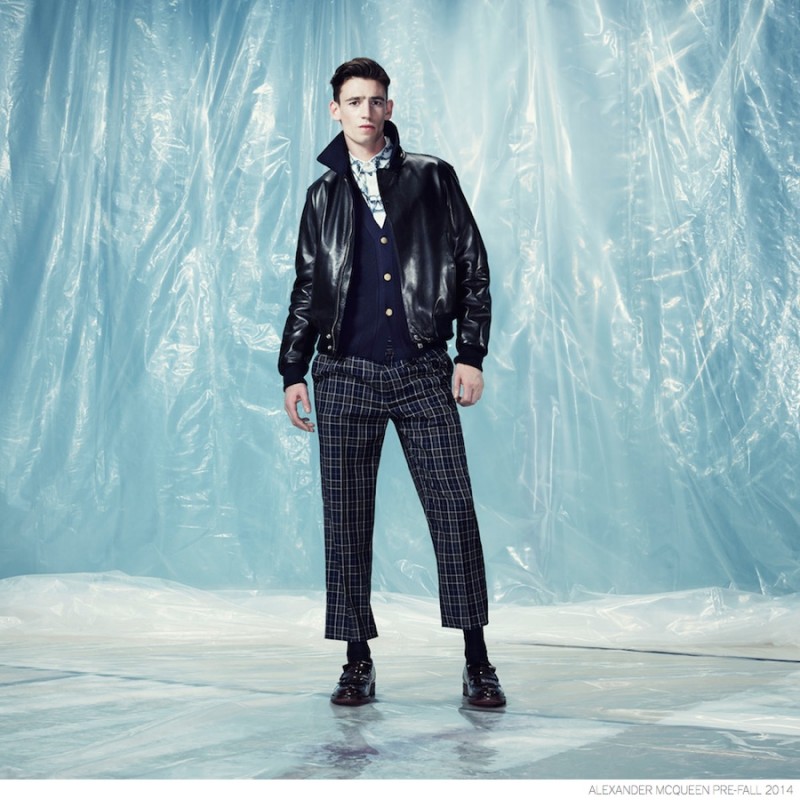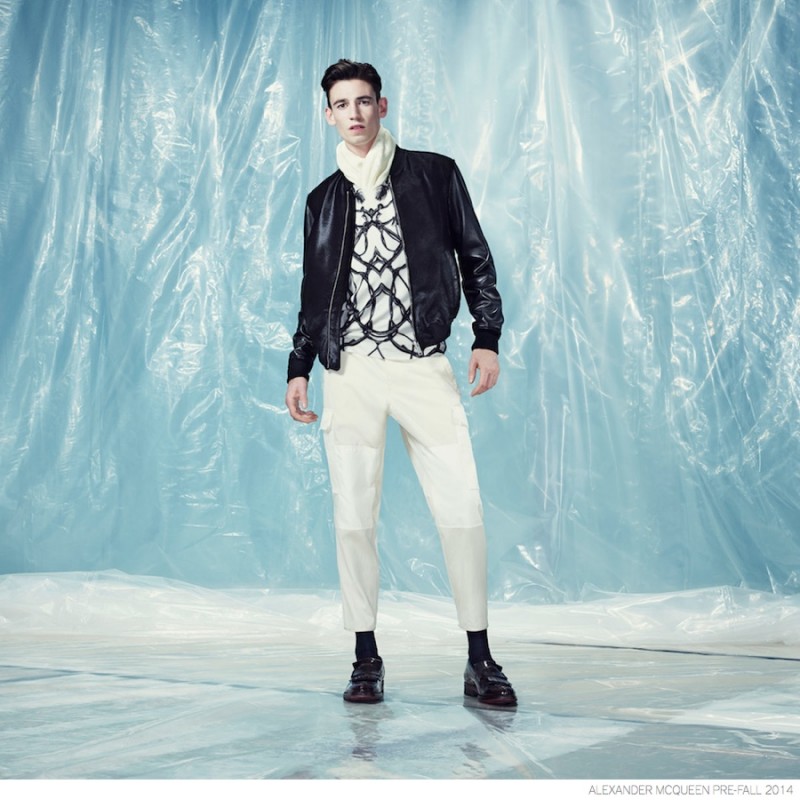 See more from Alexander McQueen:
Alexander McQueen fall/winter 2014 runway show.
Alexander McQueen spring/summer 2015 runway show.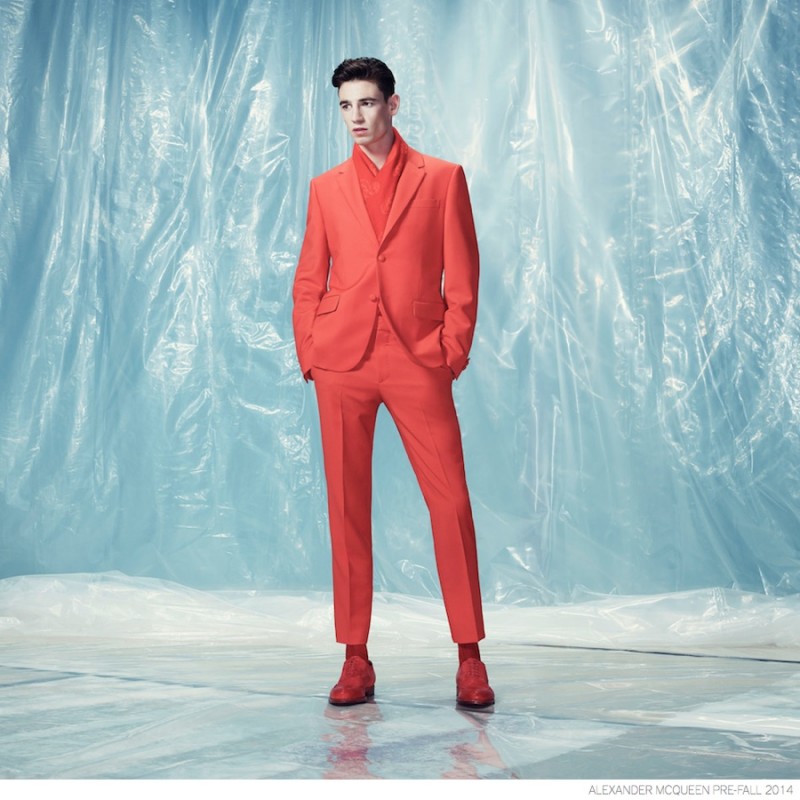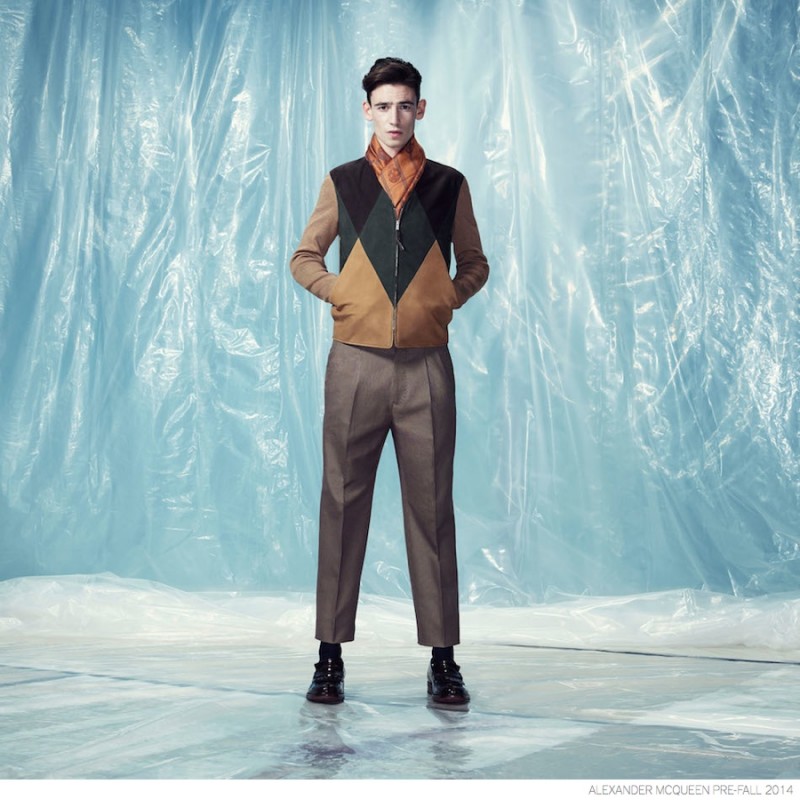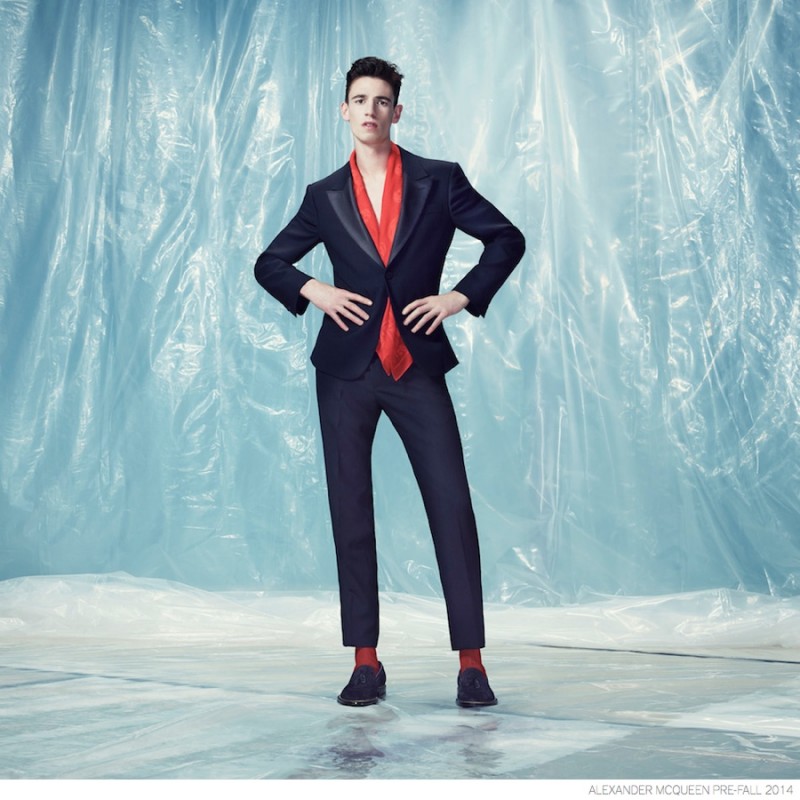 Pages: 1 2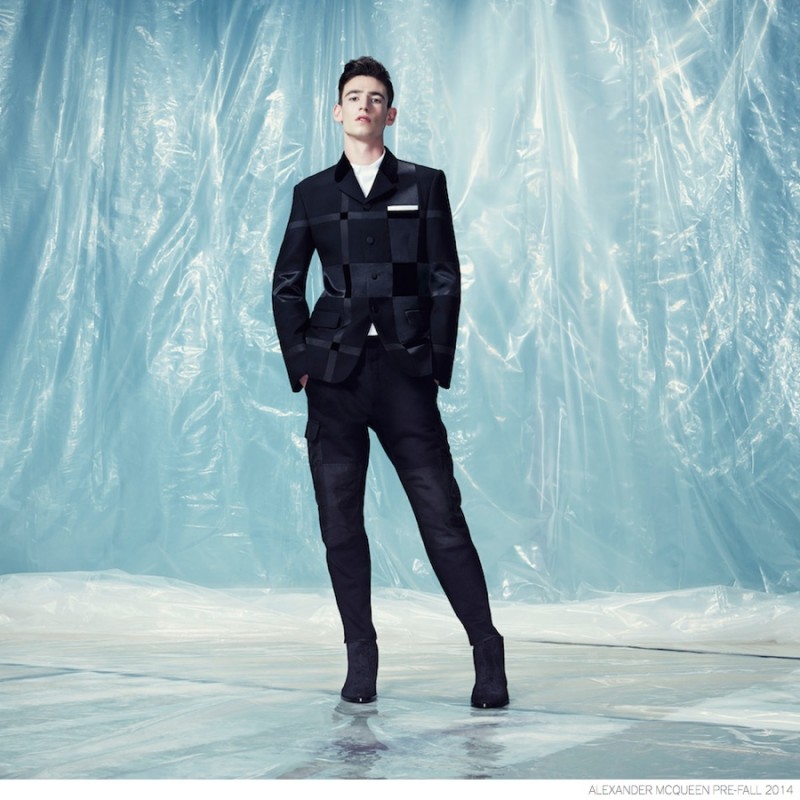 Alexander McQueen Pre-fall 2014-There's an atmosphere of severe refinement around Alexander McQueen's pre-fall 2014 menswear collection. It's an almost nostalgic aura that pervades Sarah Burton's designs, which capture the essence of modern menswear. Focusing on refined silhouettes, the label delivers a pre-fall offering which is a tribute to the elegance of historical dandies, Oscar Wilde above all. With its impeccably cut proportions, Alexander McQueen's collection isn't focused only on dandyish styles. The functional sportswear aesthetic influences in fact a selection of garments, that get mixed with more sophisticated pieces, creating smart styles with a confident personality. This season, shapes are simpler and trousers shorter, stopping at the ankle, while the collection's main colors are essential, often illuminated by frosty white hues or vivid fiery tones.