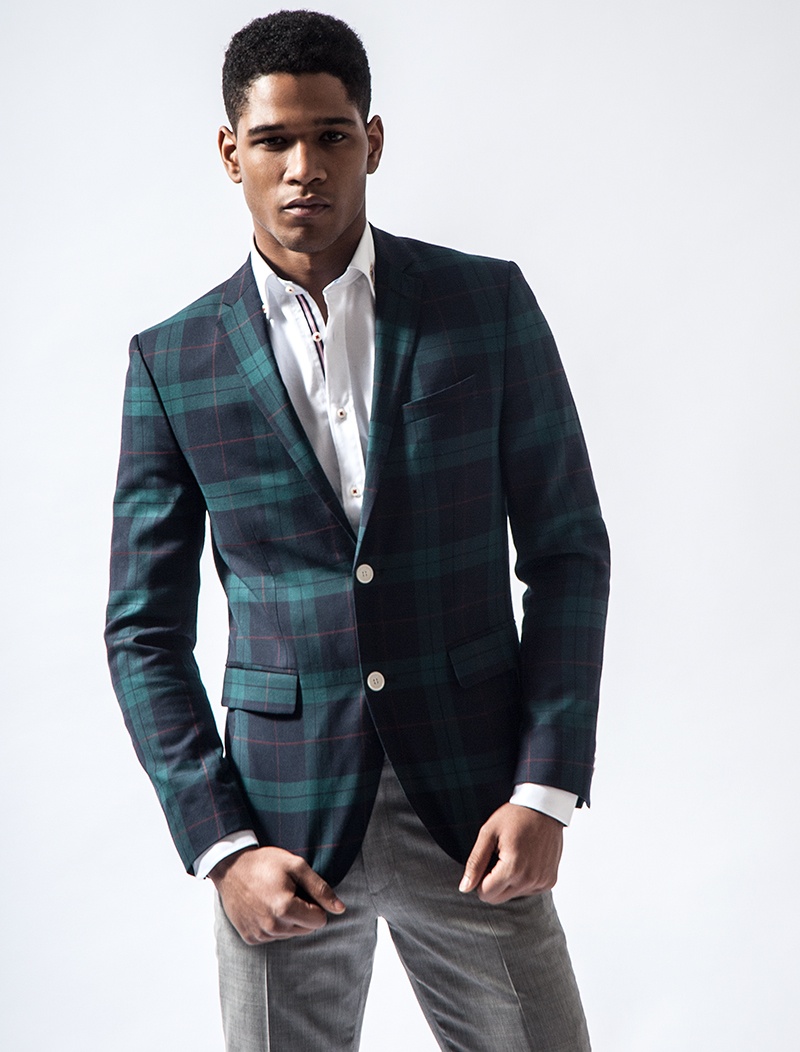 Guntars wears jacket, shirt and sweater Zara, trousers and handkerchief H&M.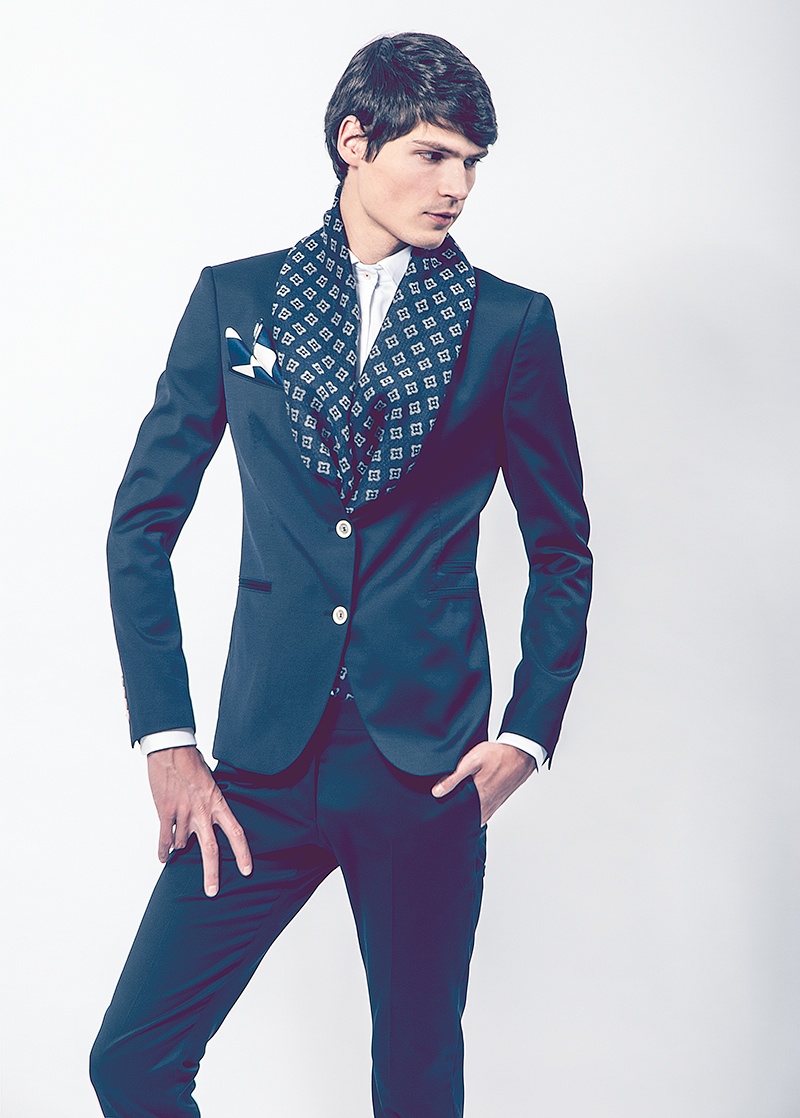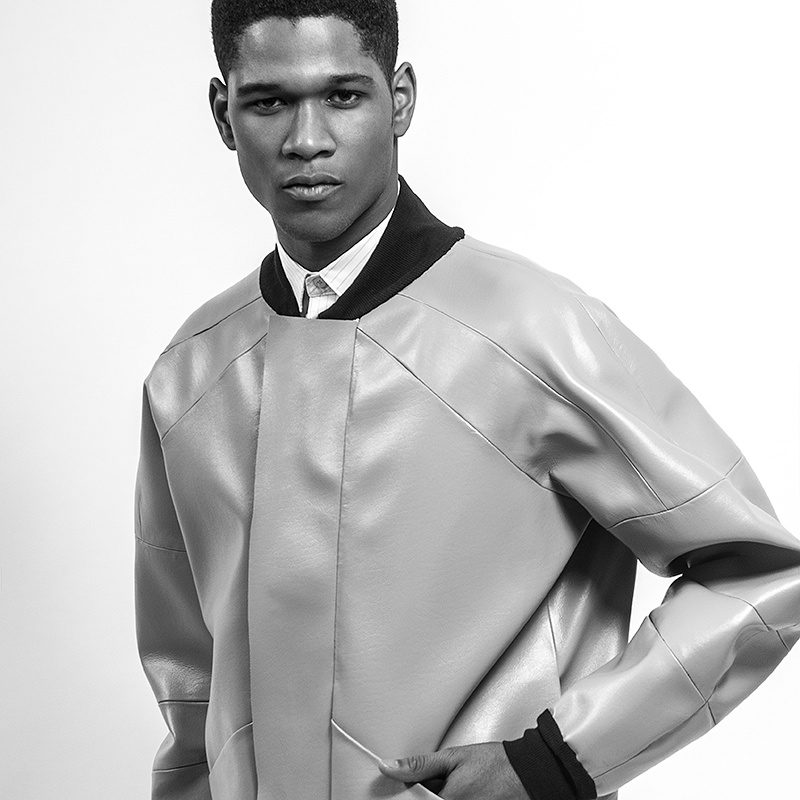 Chris wears coat Phillip L. Herrold, blazer Zara, trousers H&M, shirt and shoes Topman.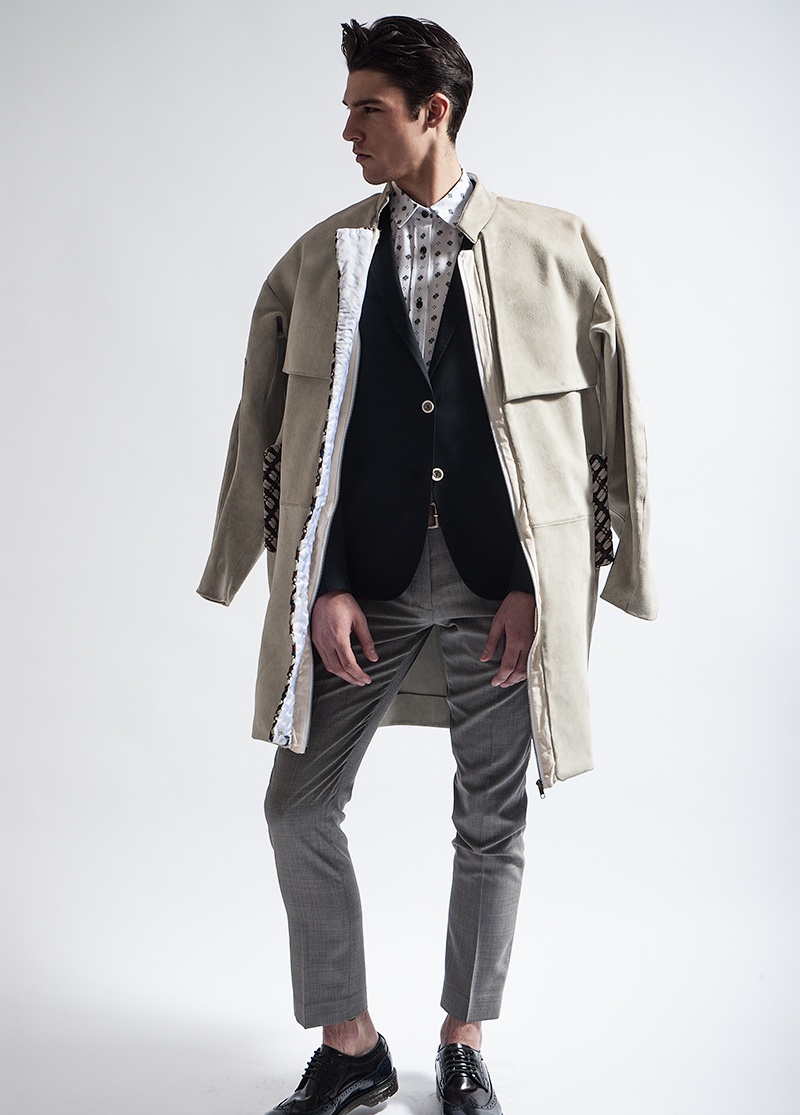 Kadeem wears jacket Phillip L. Herrold.
Modern + Dandy–DNA models Guntars Asmanis and Kadeem Fisher join Chris Petersen of New York Models Management for a new story from photographer Shawn Reinoehl. Celebrating the new season in classic but contemporary styles, the trio come together in smart suiting separates pulled together by stylist Stephon James. Donning trim suits, ties, handkerchiefs and prints make for a series of compelling details.
Guntars wears shirt and blazer Zara, handkerchief and polka dot tie Fine and Dandy.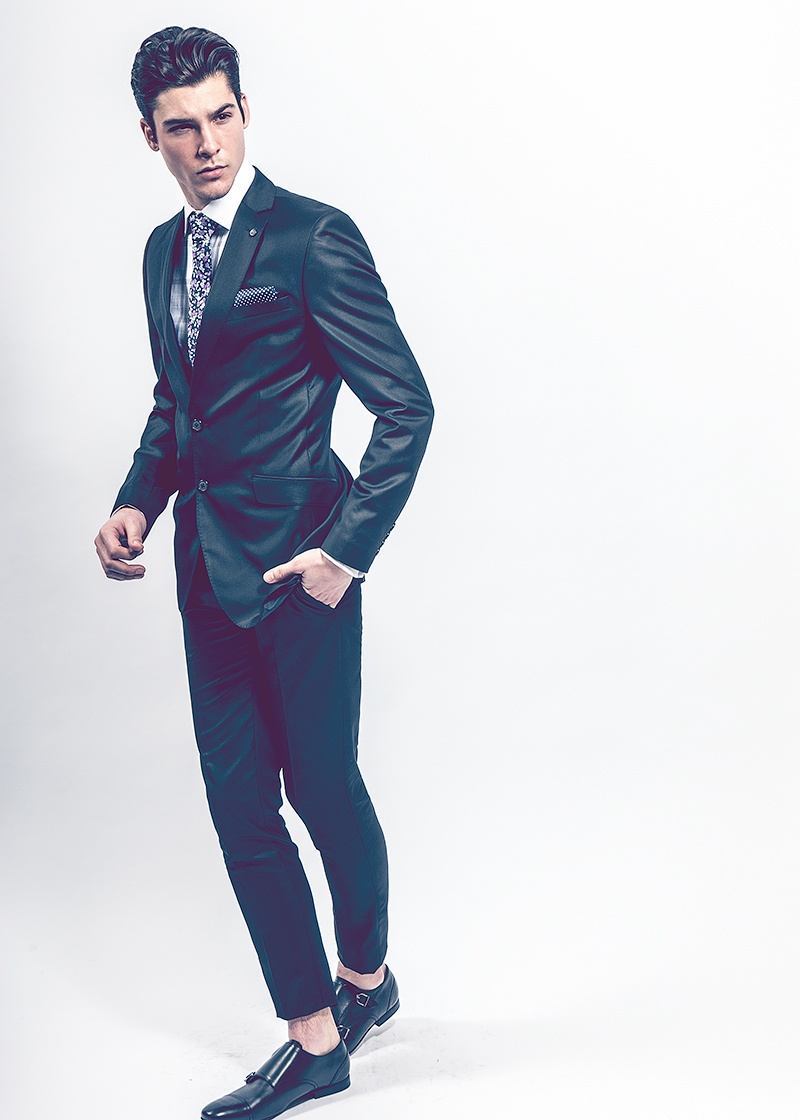 Chris wears floral tie and polka dot handkerchief Fine and Dandy, shoes Topman, suit and shirt Zara.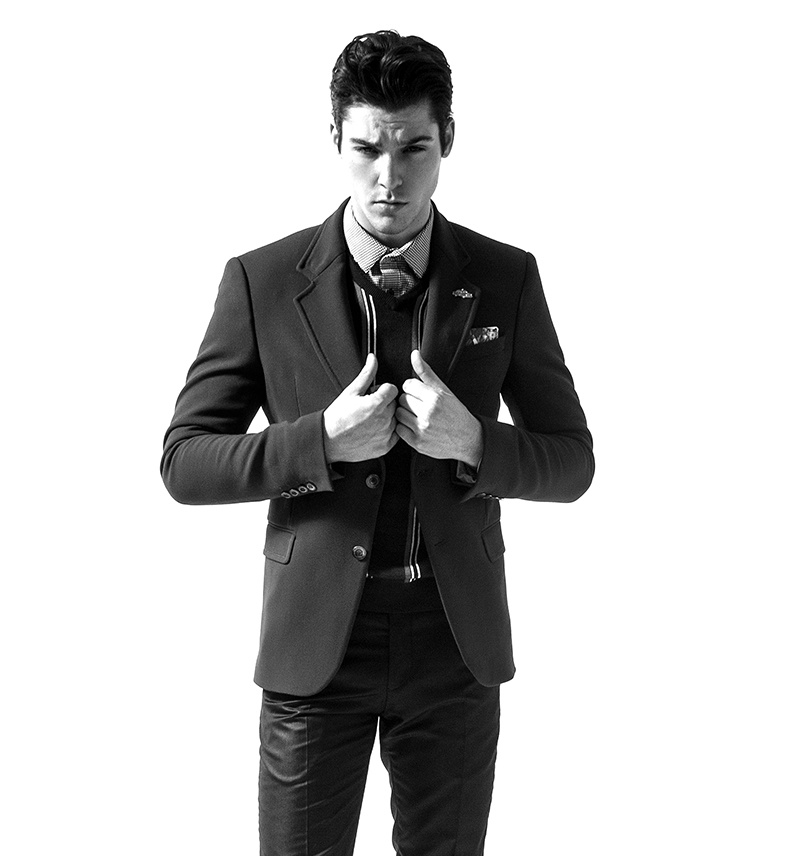 Kadeem wears shirt Zara, jacket and trousers H&M.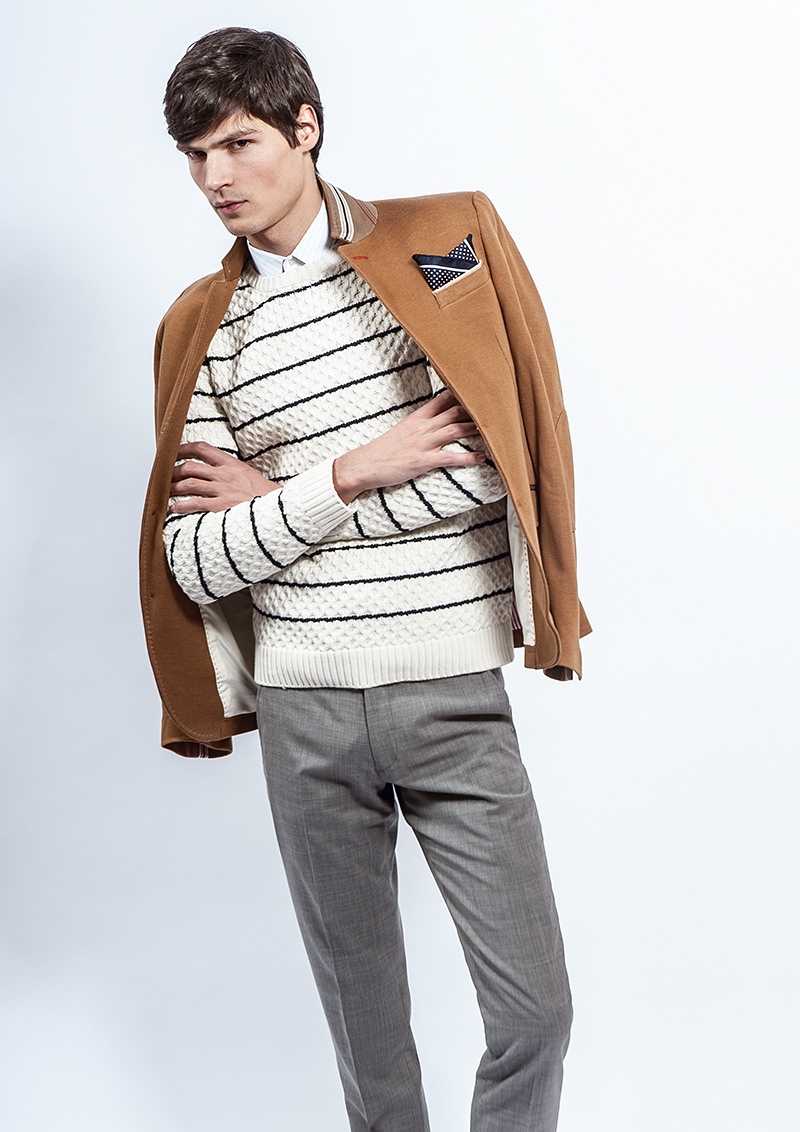 Chris wears handkerchief Fine and Dandy, shirt and sweater H&M, blazer and trousers Zara.