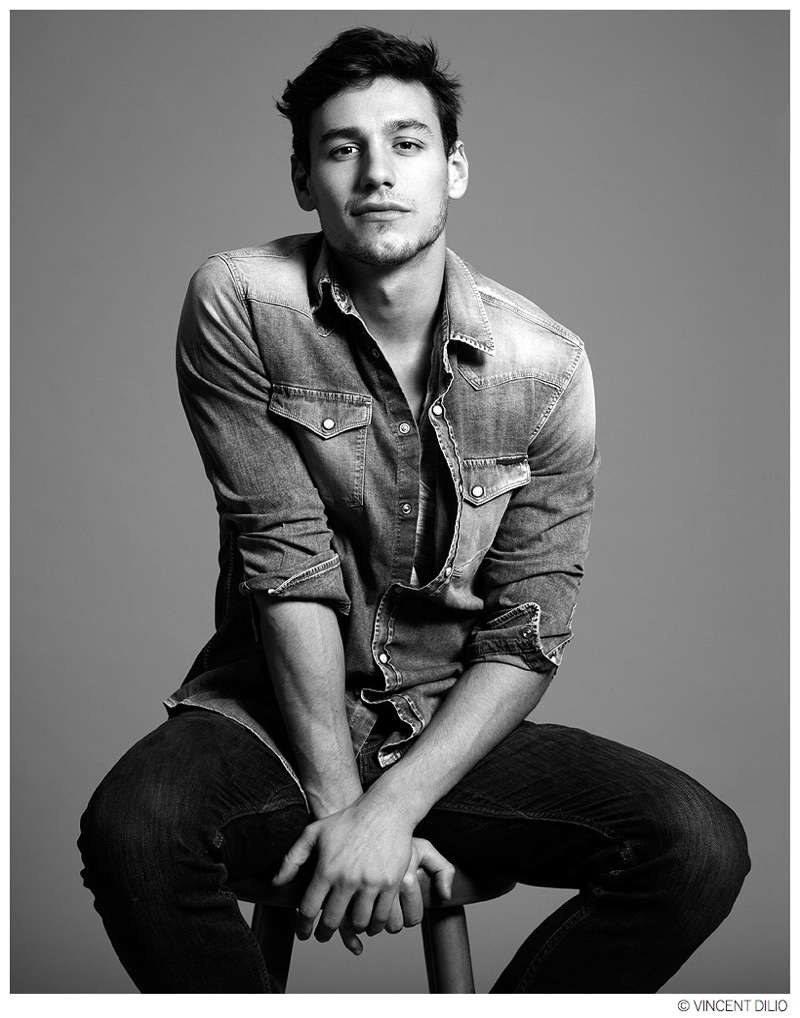 See more work featuring Mariano Ontañon:
Mariano Ontañon poses for Seventh Man cover story
Mariano Ontañon graces Made in Brazil's International Issue
Mariano Ontañon stars in Dolce & Gabbana fall/winter 2014 video campaign
Mariano Ontañon appears in Letasca spring/summer 2015 campaignPages: 1 2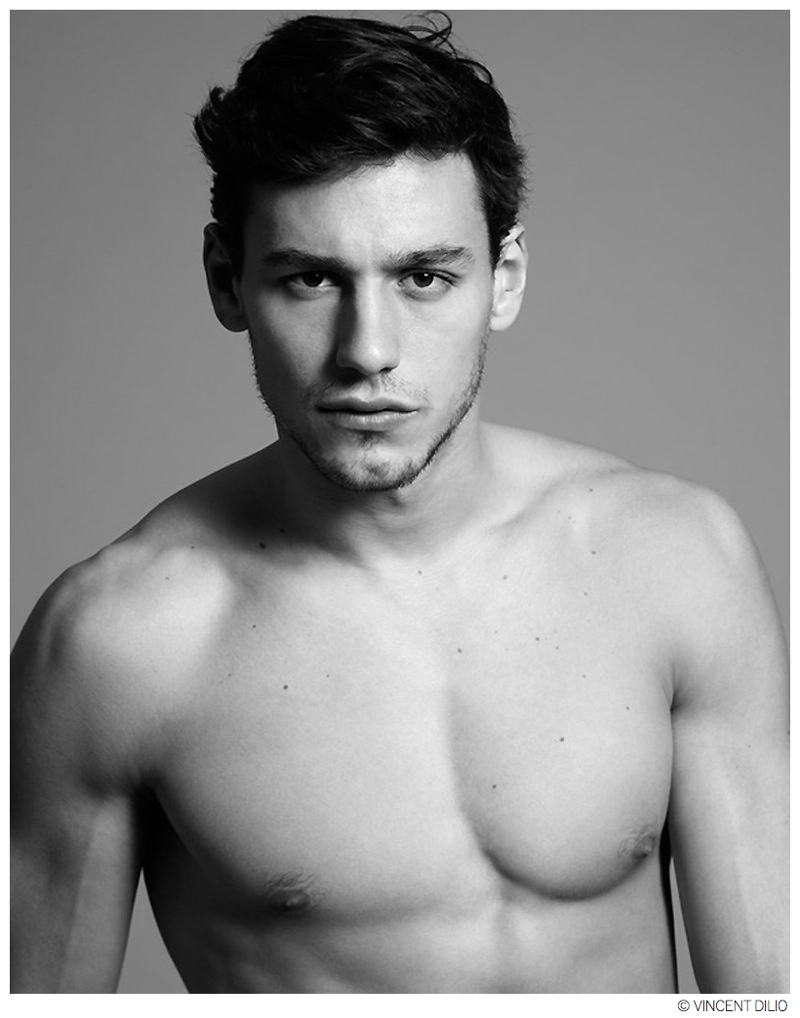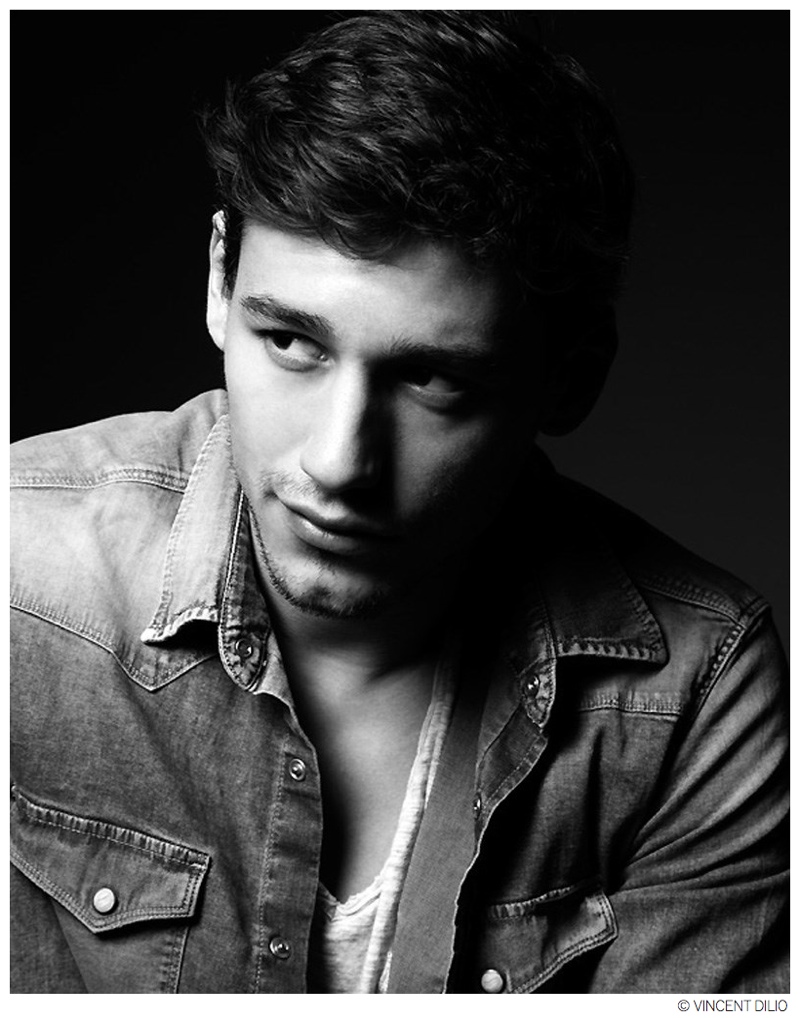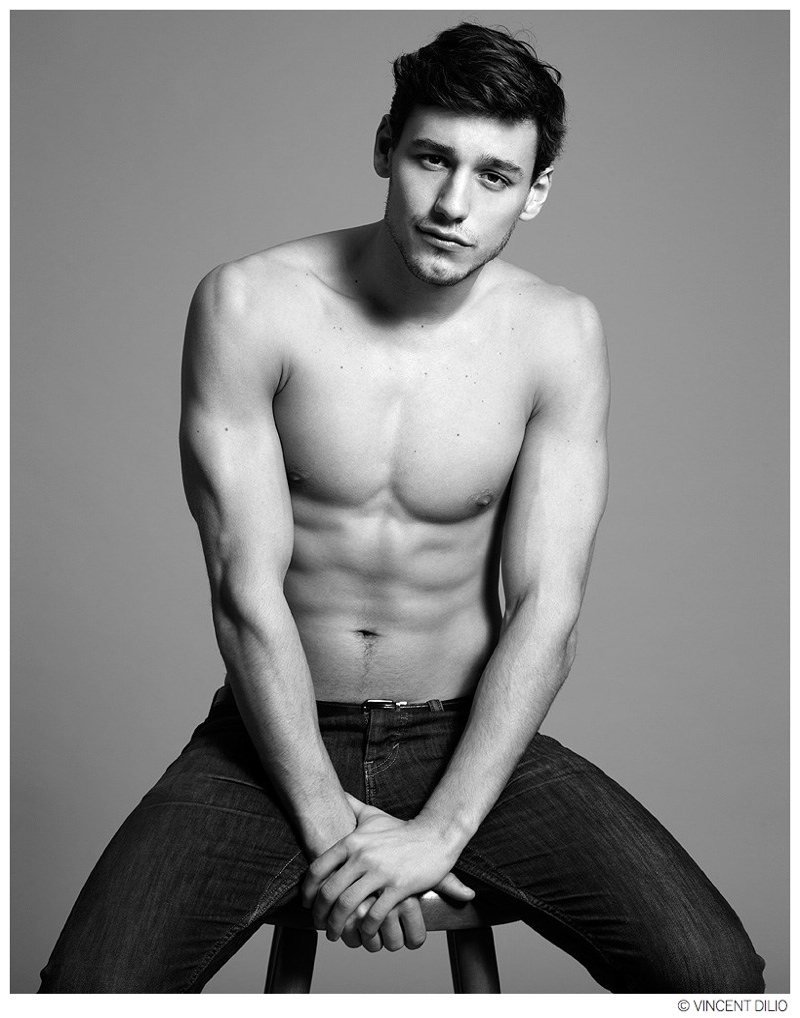 The Stunner-Re:quest model Mariano Ontañon heads to the studio for a round of striking black & white images. Connecting with photographer Vincent Dilio, the Argentinian model shows off a relaxed and natural side, as he poses in casual washed jeans, cotton tees, denim shirts. Unveiling his charming angles, Mariano also finds time to pose shirtless, pairing a chiseled body, the result of his passion for rugby, with a killer gaze.