Available in a variety of finishes, whether you are looking for a new pair of white jeans or a style dressed in a rich dark indigo, J.Crew's selvedge denim is woven on narrow vintage looms. Stiff at first, this denim gets more comfortable and faded over time.
Raw Denim
J.Crew offers three styles of raw denim: 770 Japanese selvedge jean in raw indigo, Wallace & Barnes raw unsanforized denim and 484 Japanese selvedge jean in raw indigo. The trio of raw jeans are not pre washed, leaving them open as a clean canvas to create a natural fade that's unique to your wear.
[iframe src="//shopsensewidget.shopstyle.com/#/?options=%7B%22columns%22%3A%222%22%2C%22rows%22%3A%221%22%2C%22showBrand%22%3Atrue%2C%22showInfo%22%3Afalse%2C%22showPrice%22%3Afalse%2C%22size%22%3A%22300%22%2C%22pid%22%3A%22uid1025-23935105-75%22%2C%22productIds%22%3A%5B141993269%2C455785452%2C438658920%5D%7D" height="375px" width="690px" seamless style="border: 0″]
Selvedge Denim
These jeans are cut from unprocessed denim. With no preshrunk process, J.Crew's unsanforized denim jeans will shrink and mold to your body as you wash and wear theme. Talk about a customized fit!
[iframe src="//shopsensewidget.shopstyle.com/#/?options=%7B%22columns%22%3A%222%22%2C%22rows%22%3A%221%22%2C%22showBrand%22%3Atrue%2C%22showInfo%22%3Afalse%2C%22showPrice%22%3Afalse%2C%22size%22%3A%22300%22%2C%22pid%22%3A%22uid1025-23935105-75%22%2C%22productIds%22%3A%5B433391535%2C283087534%2C430350424%2C455784501%2C433391260%2C446234017%2C455785452%2C329790541%2C444071068%2C433391310%2C394355348%2C449760460%2C141993269%2C438658678%2C230676012%2C308489072%2C438658920%2C170174540%2C433391867%5D%7D" height="375px" width="690px" seamless style="border: 0″]
Unsanforized Denim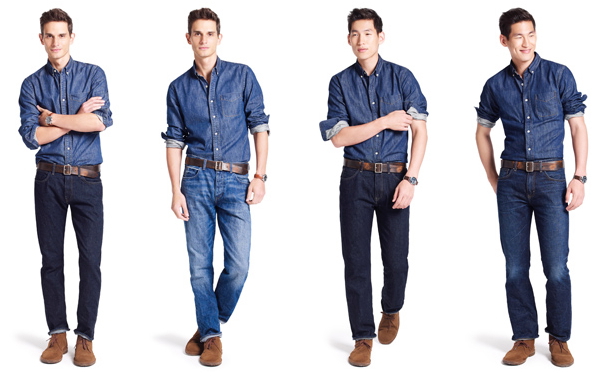 [iframe src="//shopsensewidget.shopstyle.com/#/?options=%7B%22columns%22%3A%222%22%2C%22rows%22%3A%221%22%2C%22showBrand%22%3Atrue%2C%22showInfo%22%3Afalse%2C%22showPrice%22%3Afalse%2C%22size%22%3A%22510%22%2C%22pid%22%3A%22uid1025-23935105-75%22%2C%22productIds%22%3A%5B438658920%5D%7D" height="585px" width="585px" seamless style="border: 0″]