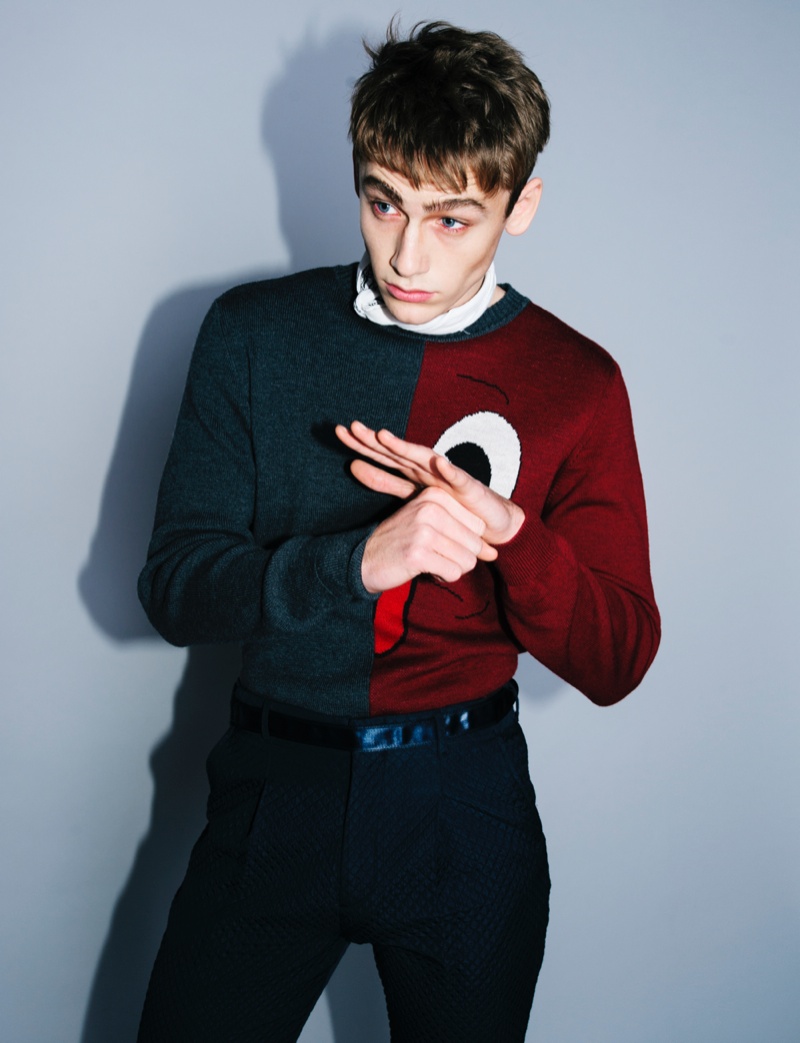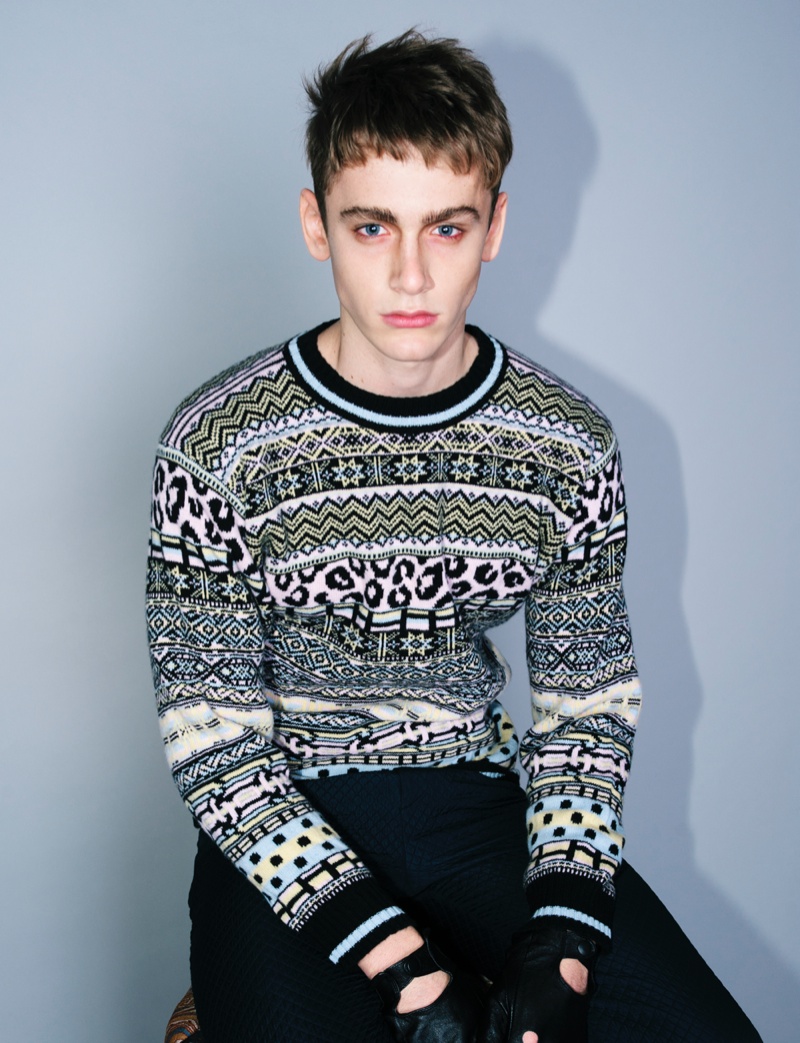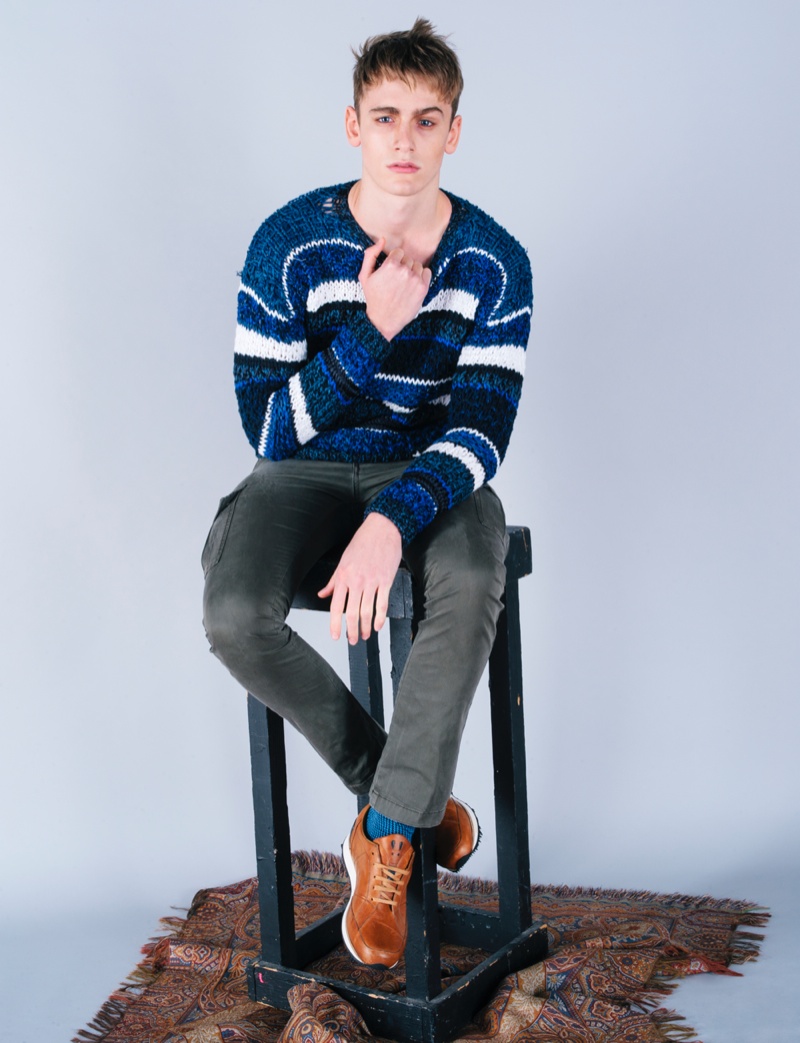 Tom wears jumper Fred Perry x Raf Simons, trousers Christian Lacroix and shoes Purified.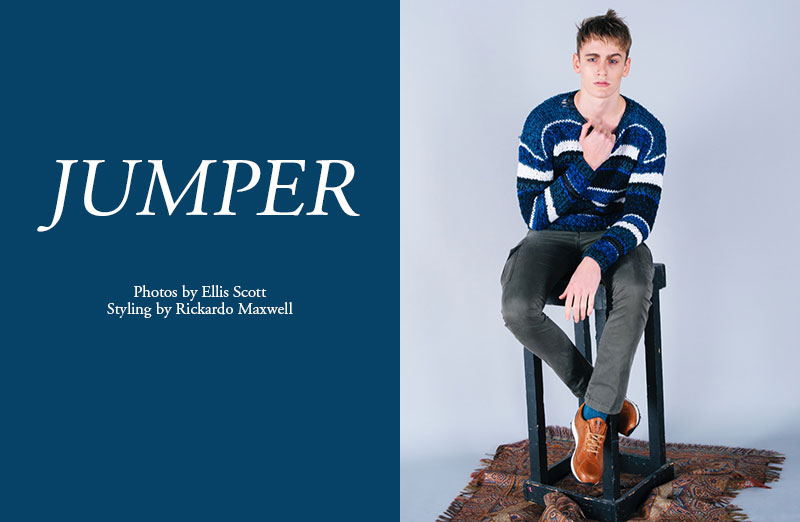 Tom wears jumper Sibling, trousers Christian Lacroix and gloves Dents.
Jumper–Promising Nevs up and comer Tom Webb stars in our latest exclusive, which brings together photographer Ellis Scott and stylist Rickardo Maxwell. Staying warm in style for the perfect season transition, Tom is styled in a series of jumpers. Featuring pieces from Sibling, Christopher Shannon and other labels, character is served in spades with the upbeat aid of prints and colors. / Grooming by Ammy Drammeh. Casting by Marq Miller.
Tom wears jumper Christopher Shannon, trousers Christian Lacroix, tie worn as belt Duchamp.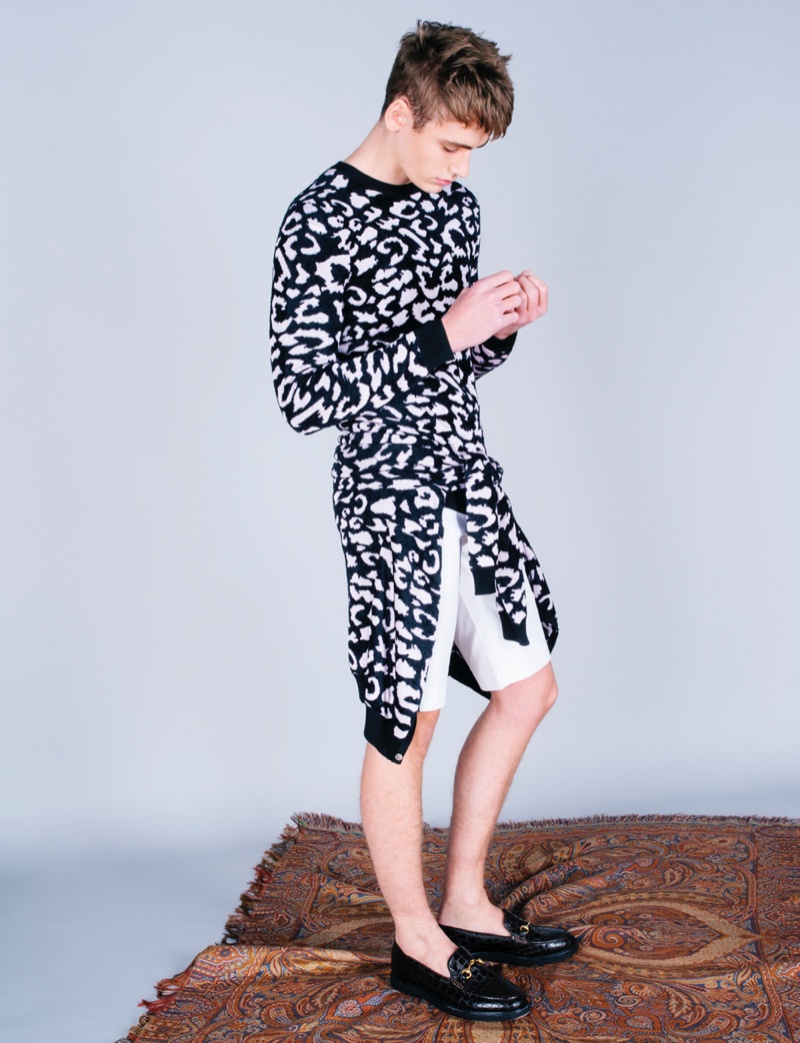 Tom wears jumper James Long, trousers G-Star and trainers Mr Hare.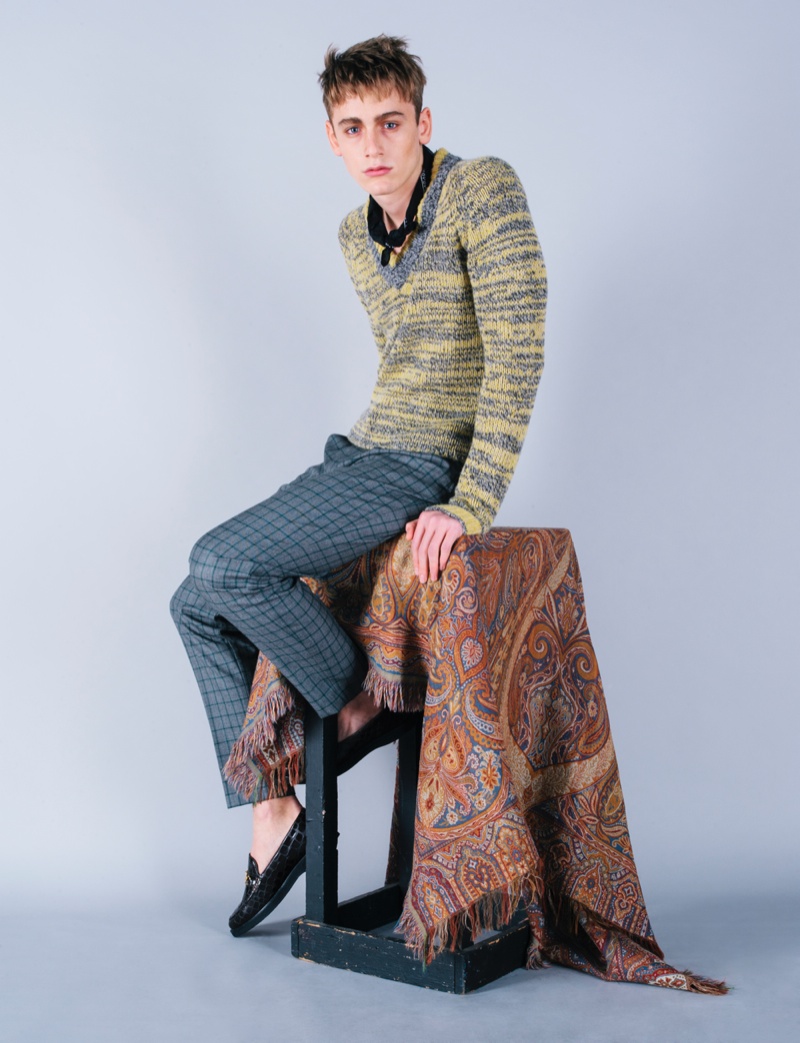 Tom wears shorts Paul Smith, shoes Purified, jumper and cardigan Sibling.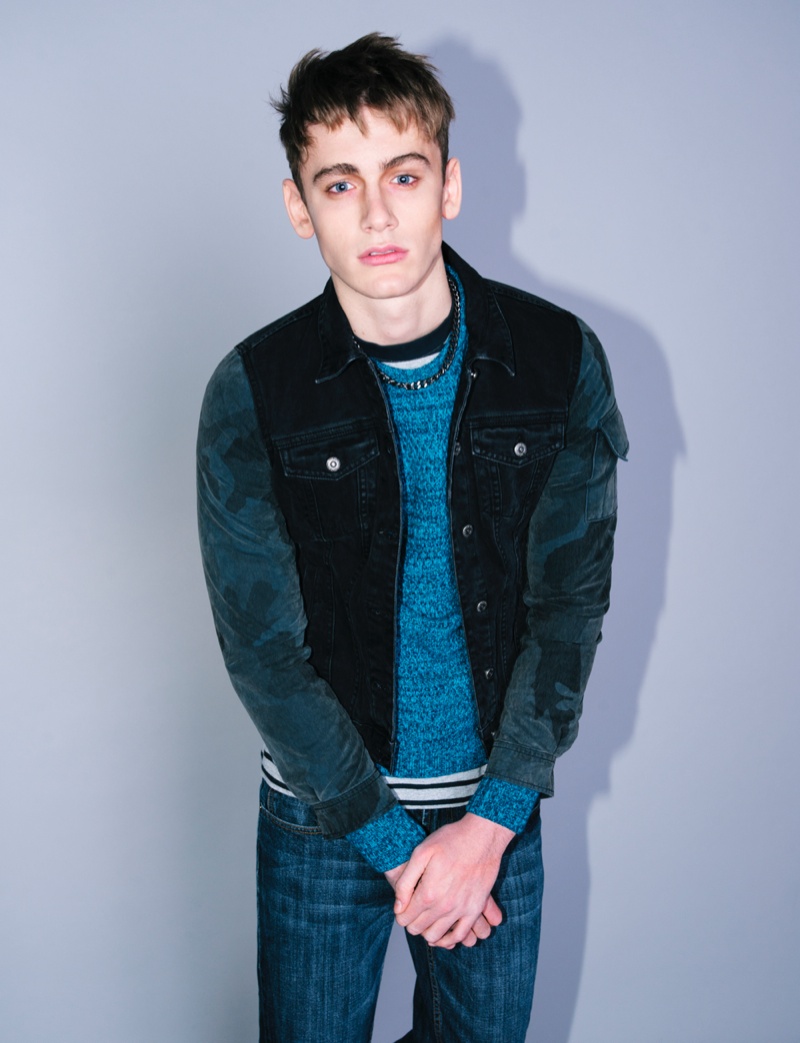 Tom wears jacket Joe's Jeans, jumper Soulland and jeans Diesel.