There's a moment, right before I hit the stage, I get that free fall sensation. Like that moment of suspension right when the roller coaster begins to drop. It's immediately scary, then moments later it's purely exhilarating.Do you get nervous before a performance or competition?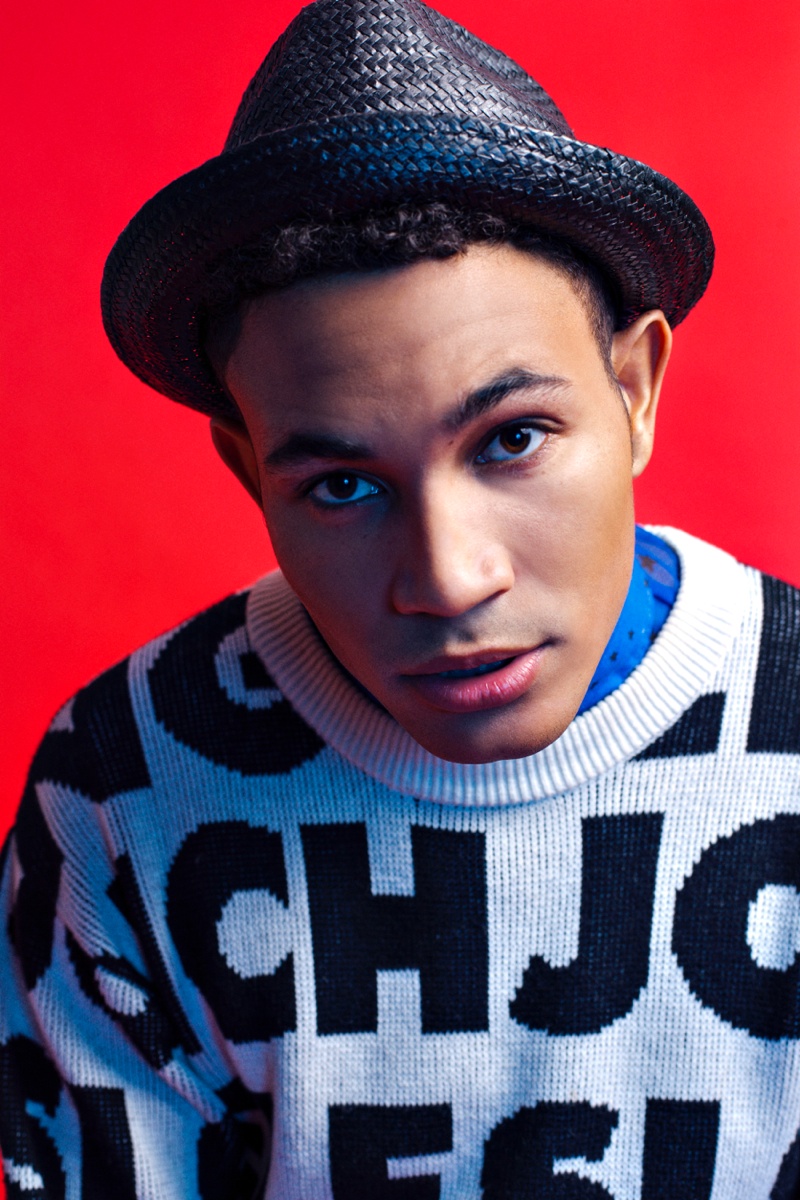 Bryce wears pullover Joyrich, button-up Paulie Gibson, pants American Apparel and fedora Urban Outfitters.
Pages: 1 2
Bryce wears blazer Topman, graphic t-shirt Joyrich from Halfman and pants American Apparel.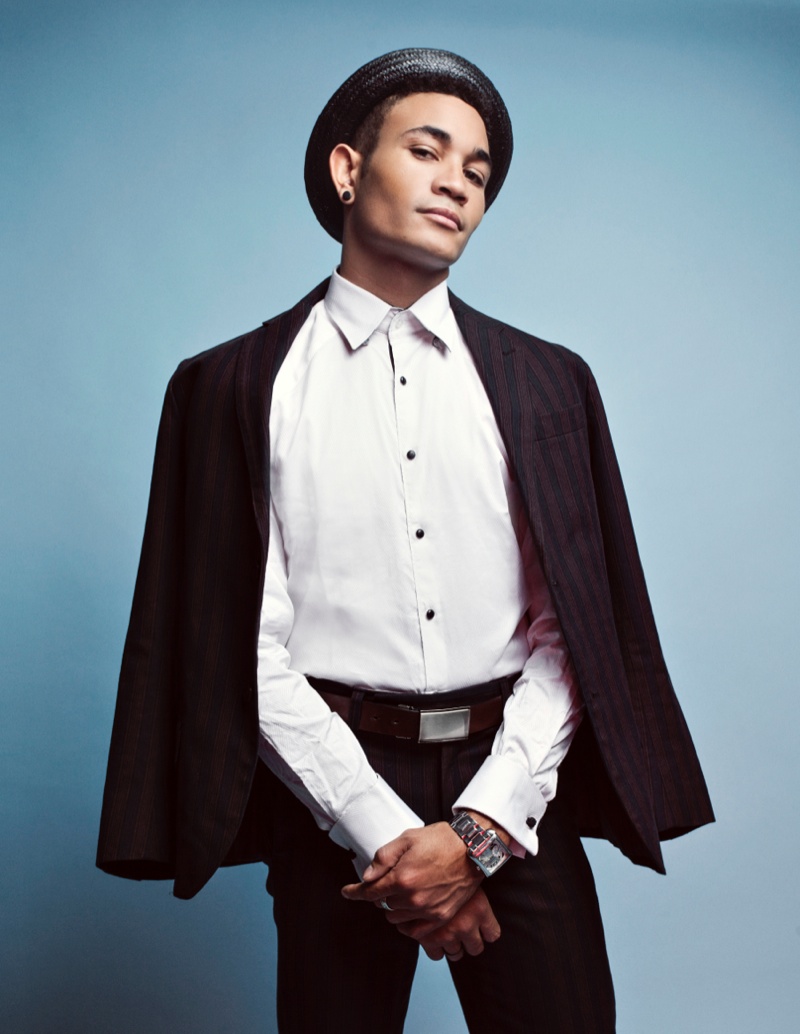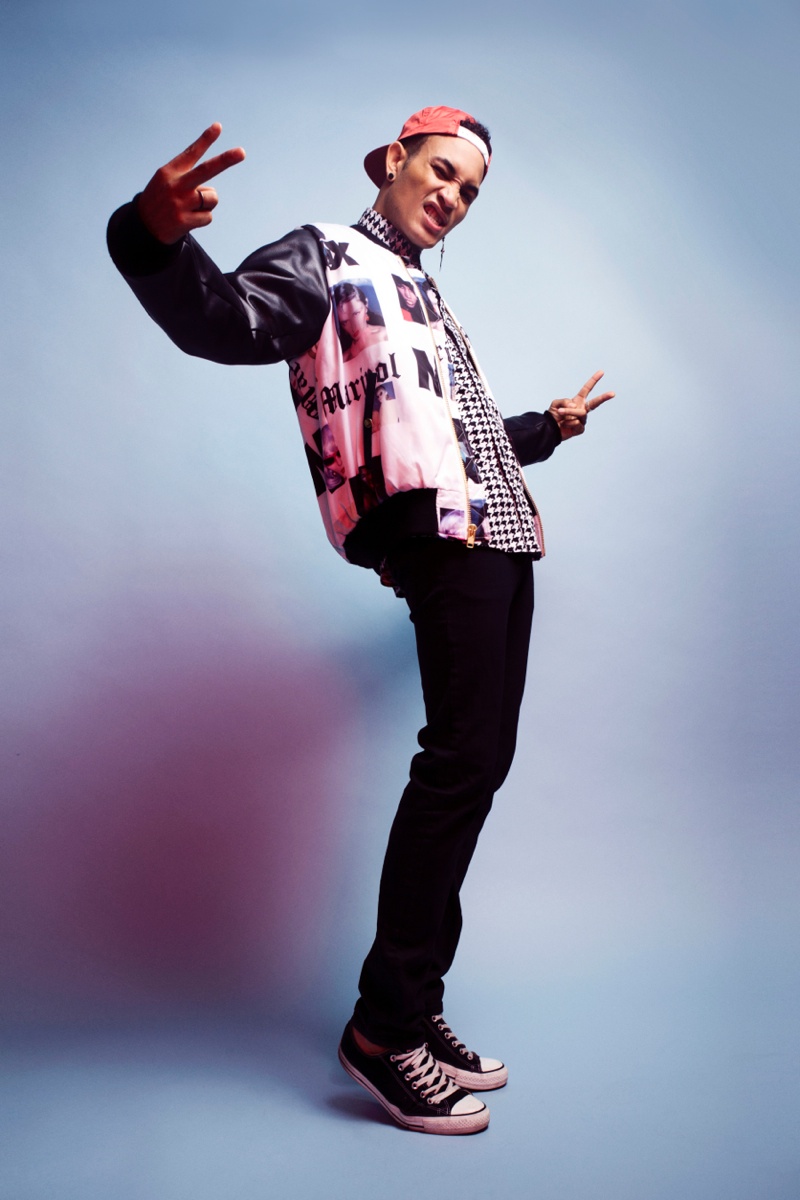 What did it mean to you to be validated by a judging panel to be part of season one of The Glee Project?When did you know music was your artistic medium of choice?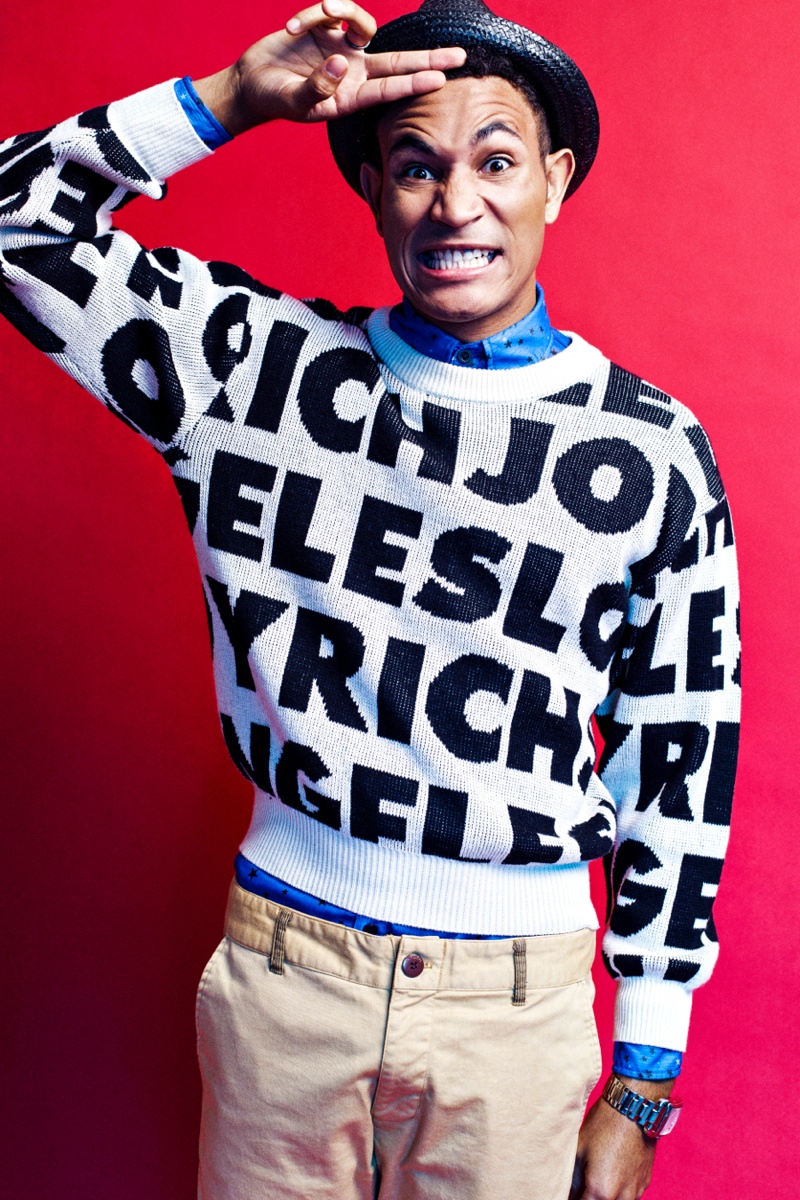 Bryce wears button-up Paulie Gibson, graphic club jacket Joyrich, pants Zara and snapback Urban Outfitters.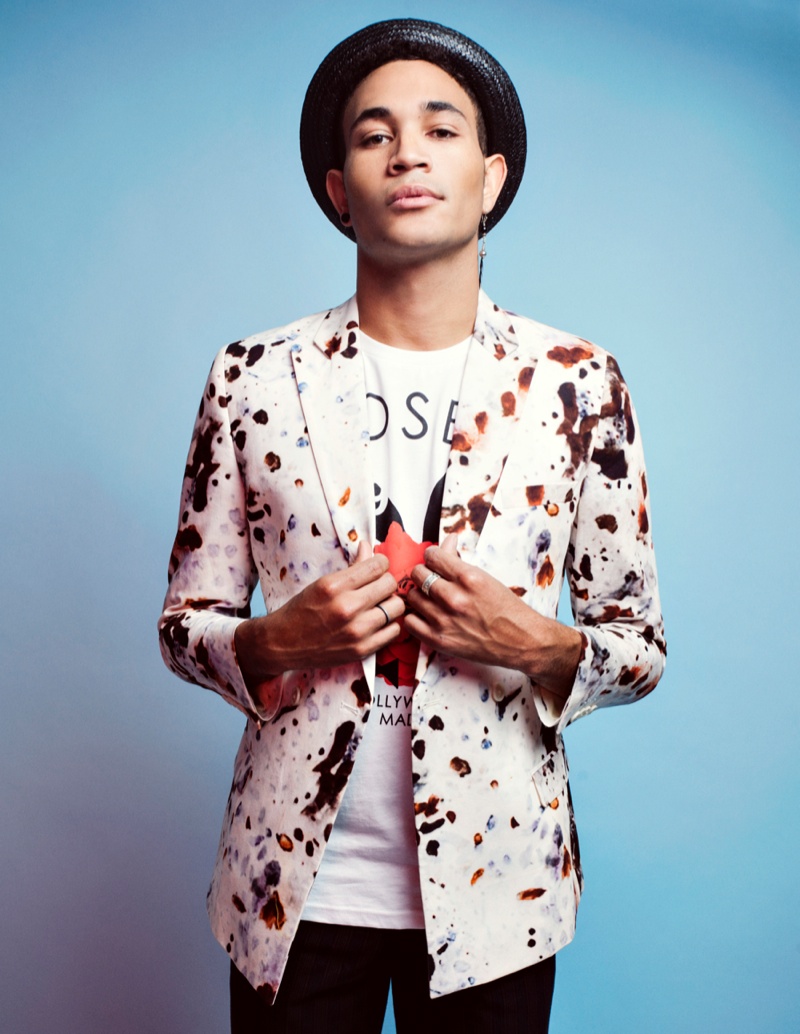 Bryce wears denim blazer Jean Paul Gaultier from Style House 13, graphic t-shirt Joyrich, pants Paulie Gibson and snapback Urban Outfitters.
Well that's exactly what it was; validation. Berklee is an easy place to feel discouraged in your own ability because theres SO much talent. There were times I felt unworthy of having been accepted at all; another reason I almost didn't audition for The Glee Project. But numbers don't lie, so finding out I was one of only twelve kids in the world out of forty thousand auditions was definitely the reassurance I needed at the time.Bryce in Focus-Photographer Benjo Arwas and stylist Wilford Lenov come together for a new exclusive featuring music artist Bryce Vine. Initially introduced to us on the first season of The Glee Project, Vine, who is represented by The Complex Group has emerged as a solo music artist. Building up quite the following in the early stages of his career, Vine fills us in on his background, music, tour with Karmin and upcoming plans. / Grooming by Nicole Chew. Assistance by William Navarro.I was thirteen years old when I watched a comedy special of Steven Lynch who sang and played hysterical original songs on acoustic guitar. For the first time, I thought to myself I wanna do that. I'd always had an appreciation for musicians and live music but, for some odd reason, that was the first thing that sparked my interest in learning to write and play guitar.To be honest, I'd never watched Glee before The Glee Project. I was at school in Boston at Berklee when I heard about it so a lot of kids were auditioning. My mom called me one night asking if I was trying out. I said no, but she insisted so I rapped and sang Gold Digger to my laptop camera and sent it in minutes before the auditions closed. It was crazy. I really had no idea what would come of it. The only competitions I'd ever been in were with my high school punk band so yeah, very different.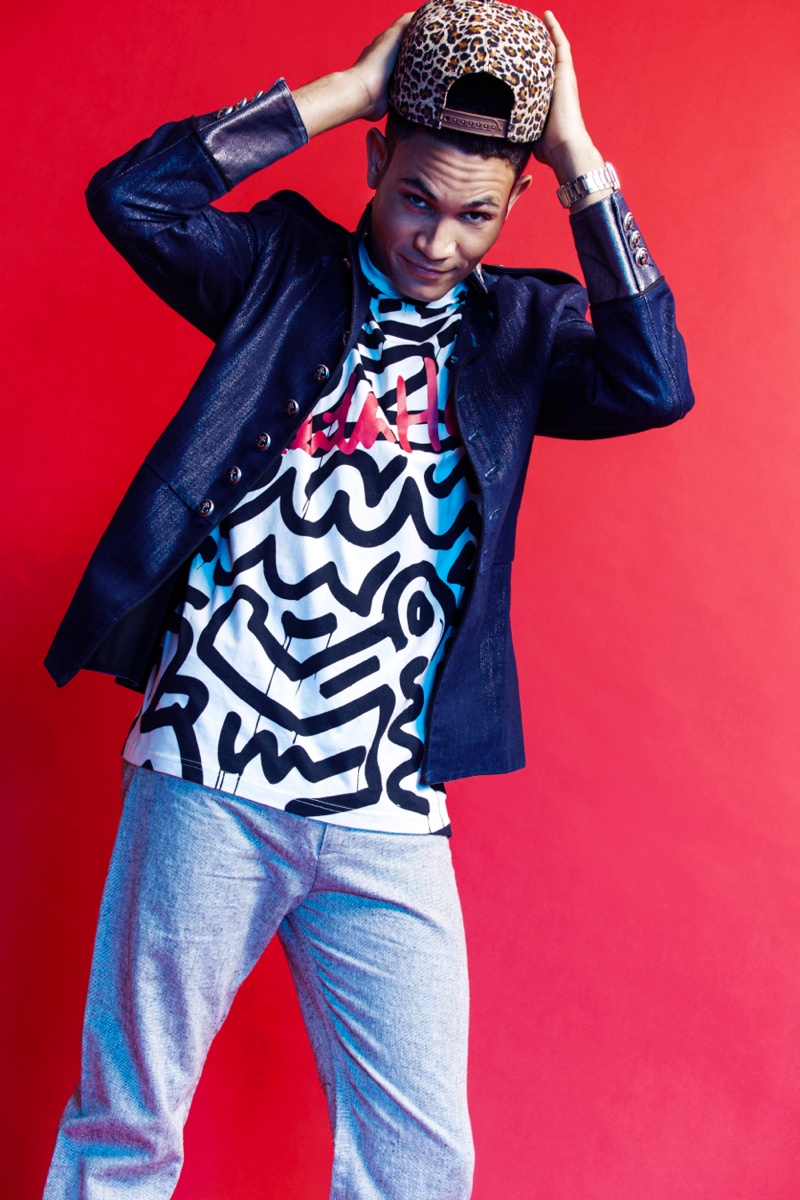 Bryce wears suit Marc Jacobs and button-up Topman.
How was competing for The Glee Project different than other competitions you might have been in?